I've been here.
Doing this.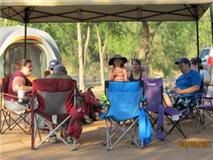 And it was amazing. Then we spent a few days with grandmothers before coming home to an ex-lizard and a cat gone native.
But I then I turned around and left again for a wedding. Which is quite some story. But I have to go to the hardware store now, so I can't get to it.
Besides, I am tired.