First of all, a different kind of Chick.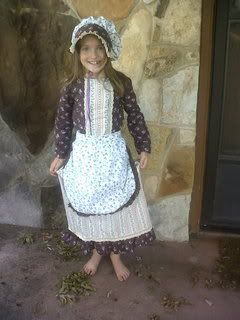 Someone is ready for Halloween! Melody's and Charlie's are also ready, but have no pics yet. Mine is two sleeves, one zipper and an apron short, but I don't need it for 12 hours, so I'm good, right?
Okay, onto that other chick.
This is PennyVann, cocked and loaded: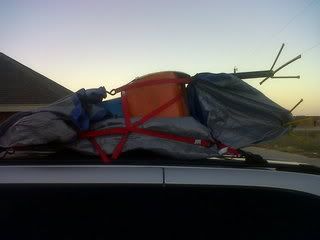 The view inside our Cheep Motel: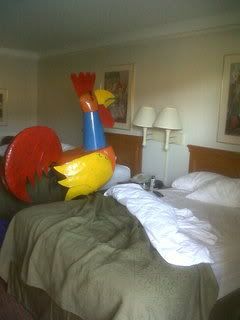 Crossing the road can be a struggle, even for chickens.