See why I don't fit in the bed anymore? I guess it is worth it, to see all the people I love all snuggly like that.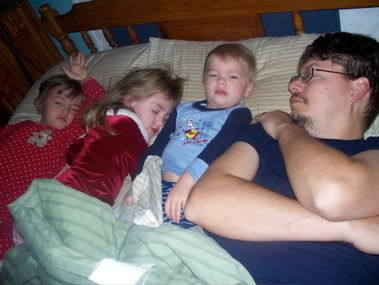 A few from the jammified-bouncin'-birthday-bash.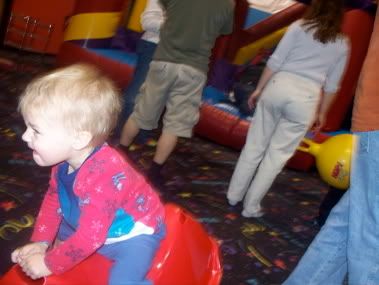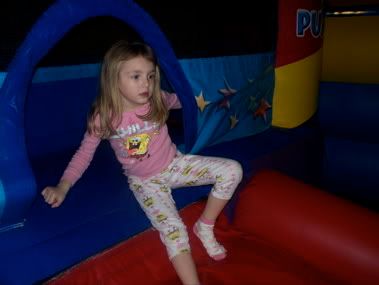 Dixie, with Uncle Brendan. He comes from a long line of champion ticklers. I am sure pictures exist of his father getting me in this same hold, at that same age.
All 25 kids (and Dowlan). I am hoping the faces are tiny enough as to not offend any guests by posting their children on the Interwebz.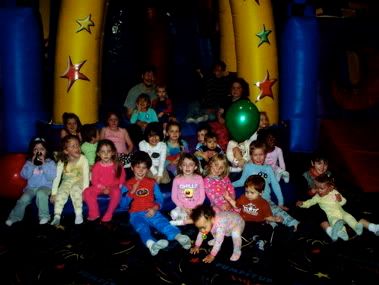 Enjoying some of the birthday gifts
I present to you . . . Sticky!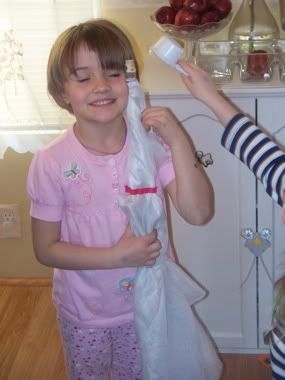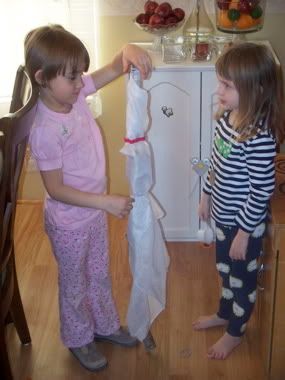 Due to the Marryin' Dress, her nipples and navel are not visible. But I did zoom in on the face. Have you ever seen such bliss on Dixie's face?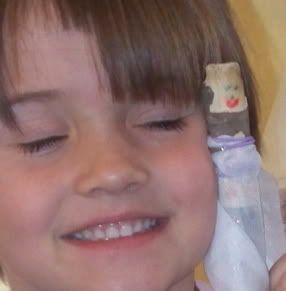 Last night, the girls' room was pretty much clean when they went to bed. They played in their room an hour before school this morning. ONE HOUR. That was all it took to accomplish this.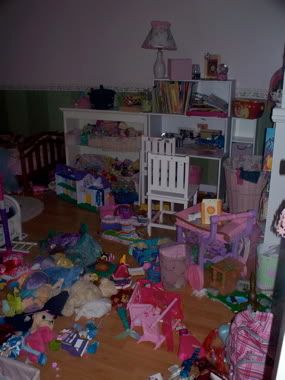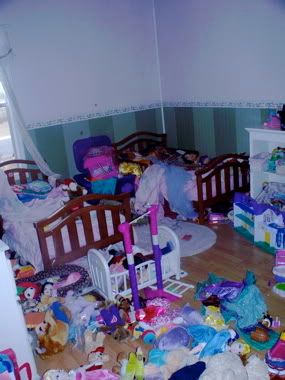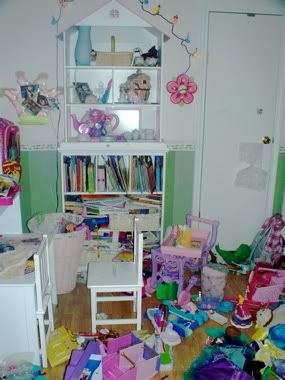 (Please note that my camera is making pictures really dark, so i have to use the 'lighten' feature on iPhoto, which makes colors quite wonky.)