The high school I attended had the football team of the century. More wins, more titles, more records than any other 5A school in Texas. In West Texas, it's hard to find anyone who doesn't love Jesus, mama and high school football. Unfortunately, the years I attended were not their golden years.
This has changed.
My senior year, we finally had a winning season and things have steadily improved since. Last night, I got to take my girls to San Antonio to watch them win the state championship in a game they dominated from the kickoff.
We started out going to the Children's Museum, then the Alamo. Remember the Alamo? Yeah, they didn't.
We spent some time walking over the Riverwalk and looking down, but didn't make it down there. We've done the boats and walking a couple times before, though. I was really proud of Dixie--she can be extremely afraid of heights and looked over the railings and walked on the bridges with only a little hesitation.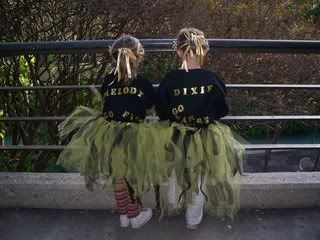 Then we hit the Alamodome. (For the record: what you consider 'shaggy' I consider 'growing out her bangs')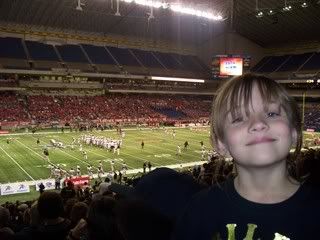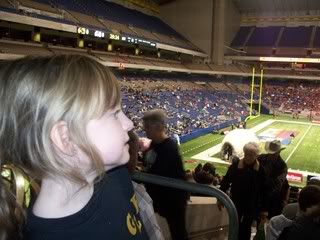 The first quarter was thrilling, with back-to-back touchdowns for the warbirds. But the reality of the eternal nature of football set in and the girls started to lose their excitement by the end of the half.
Fortunately, there are marching bands and dancing girls to perk you back up a bit.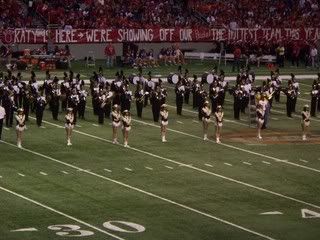 Binoculars make a game more interesting. Not that you really see it all that much better, but that it gives a girl something to play with.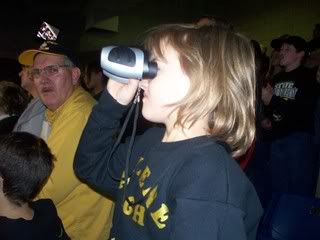 It isn't that the game was a nail-biter; that was merely another past time.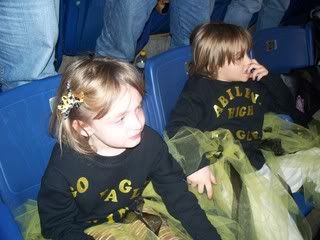 And, as the song goes, three cheers for Grand Old Abilene High!