Let me first explain something. I love my husband. But he is not skilled in photo composition. I have mad skillz. That is why the Joe The Plumber I made looks ten times better than any of the pics of our children.
I actually have two weeks' worth of pics to show. I will start with Miss Mel in the hospital.
Pre-op: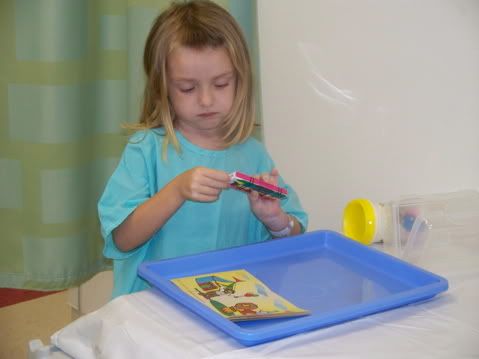 Post-op, with the first of many popsicles:
Encaged: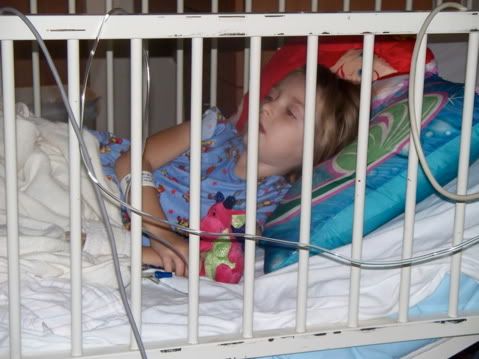 Vaguely awake: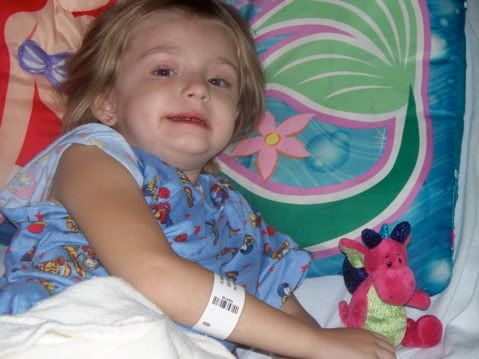 Telling Oma all about it: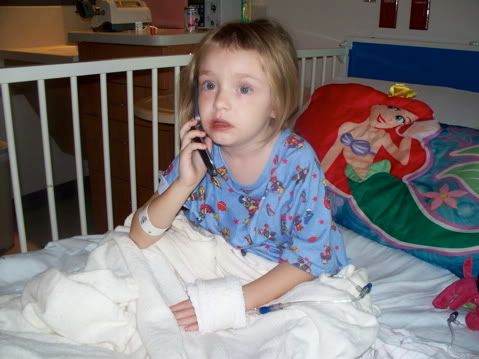 Then there are the pics of our zoo trip. Unfortunately, there are very few that do not have pics of other people's children. Since I would like to remain friends with my friends, I will not be posting their children.
I will, however, have this random child in the upper-right-hand corner. His mother will never come after me, I am quite certain: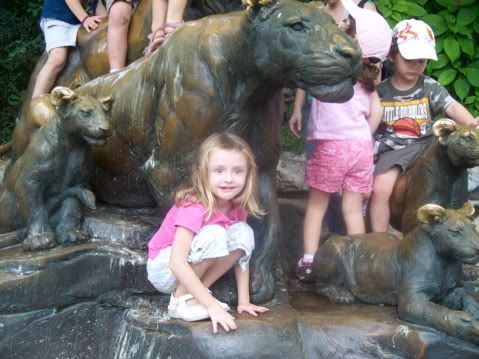 Some cool animal shots: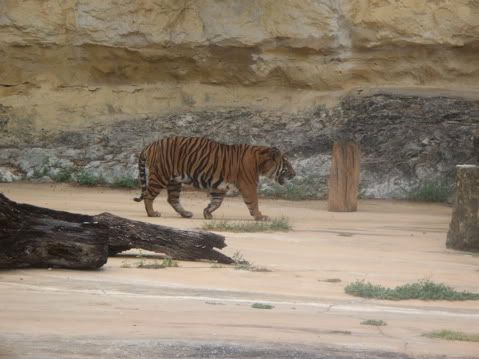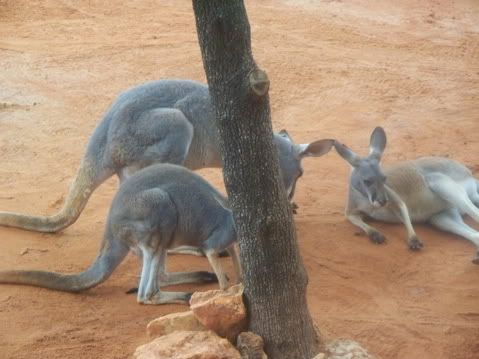 Dixie as SuperPrincess (for school):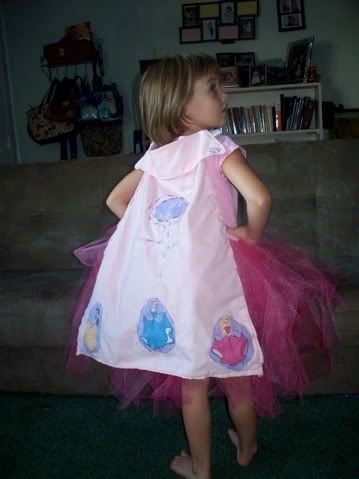 We had our first Halloween party today. It was a blast. Our camera batteries, however, did not meet the challenge before them. I have some very crummy pics of the costumes. I promise better costume pics to come.
Charlie the Scary Monster: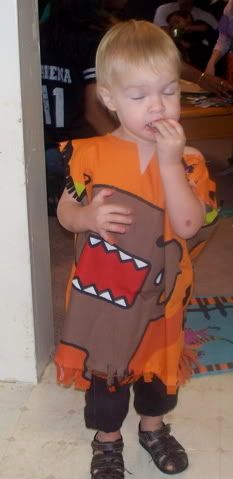 I warned the pics were horrible, right? His costume is made out of a pillowcase from Target, btw. I got home from a friend's 40 birthday party last night and made it in the ten minutes it took Dowlan to bring the sleeping children in from the van and settle them down for the night: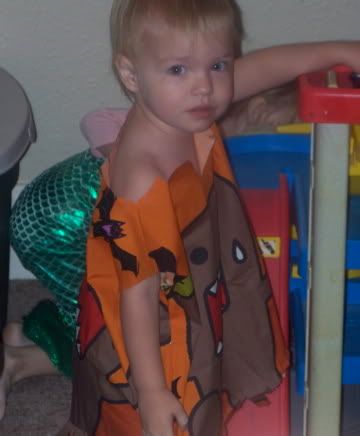 Melody the Mermaid:
Mermaid Butt and Peacock Front: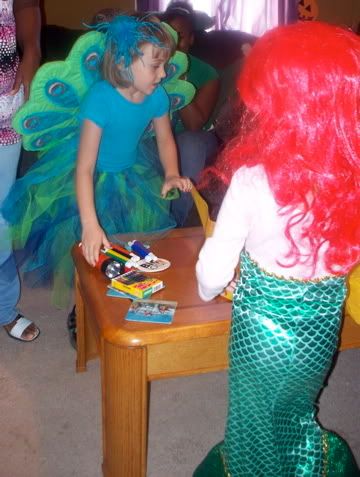 She was biting into some kind of chocolate. I swear these are not her teeth:
And a couple of close-ups on the peacock fan that took 15 hours, 70 different fabric pieces and 4 spools of thread: