Melody will NOT go to bed. She will play The Very Hungry Caterpillar game ALL night long. And if no one will play with her, she will just SIT. In this chair. And NOT move. EVER. She will sit in this chair for the REST OF HER LIFE if that is what it takes. Because she did NOT win the last game. She only won two games. That is NOT making her happy.
Twenty minutes later: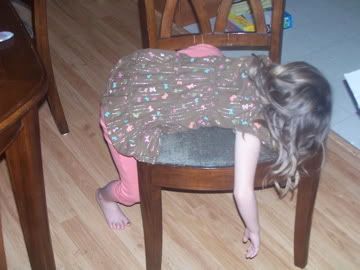 It is so tempting to just leave her there.