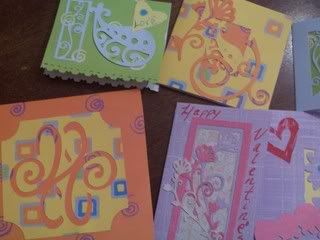 Well, they're the happiest Valentine's I've ever seen. We started last Saturday with my Cricut machine, a few stamps and some bright, fun paper.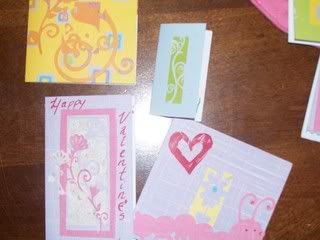 I made a point to only make a few a day, as they tend to get frustrated when asked to write their names fifteen times and I wanted them to do their best for their friends.
Melody focused on getting each child their favorite color and something they like on their card. These are the ones for her class: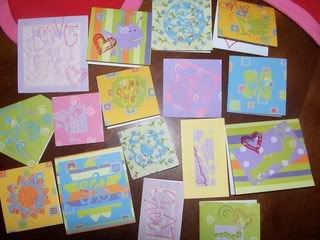 Dixie wanted mainly to make sure that no boy got girl colors. Here are the ones for her class, finished up tonight.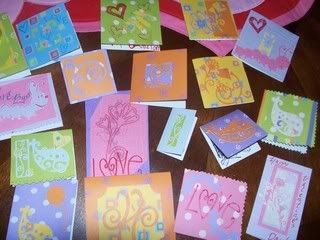 Barring any fantastic ice storms in the night, we are looking forward to giving them to our friends tomorrow in our class parties.
I've been extra busy putting fruit on sticks this week, so it's a bit of a miracle that anything got made, especially things that were cute and fancy