Remember this room?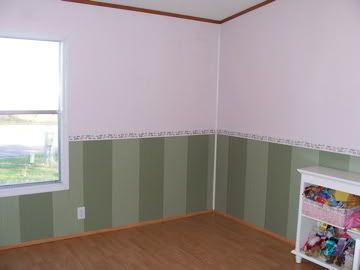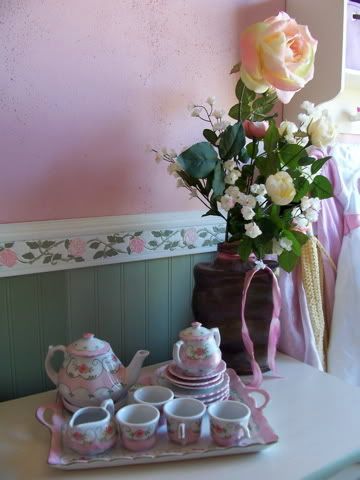 And this room?
Well, now we have this room.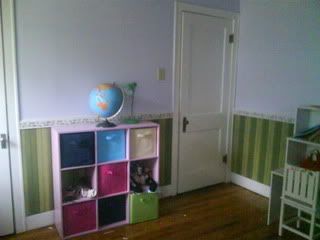 When I asked the girls how they wanted their new room, they said, "Just like our old one."
I can live with that. It was a great room, and they didn't get to enjoy it quite long enough.
Same trim, different city. We put plain white chair rail up at the old place. Should make it easier to rent out.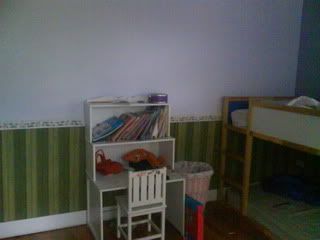 We did, however, convince them to go purple instead of pink. It was just too pink, and I'm hoping purple will take longer to outgrow.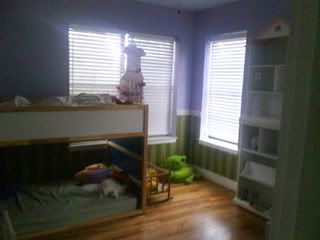 Clearly, we haven't moved it all in there yet, nor have we changed the lightbulb. But it's a start!