i refuse to smile for the camera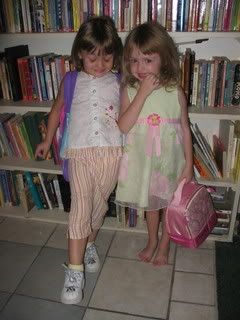 i refuse to stop looking goofy for the camera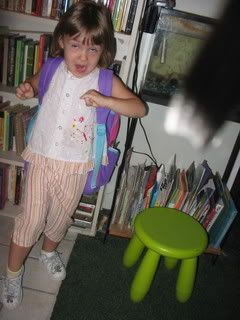 i will smile, but i will not look at the camera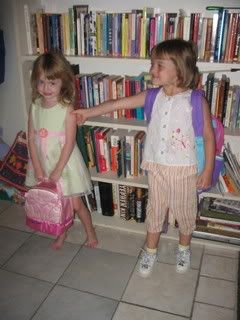 i will smile, but only as my sister coughs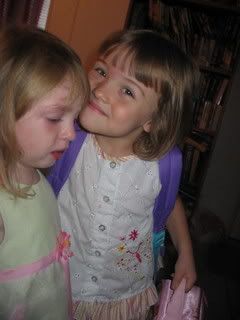 oh look, here i am smiling. that wasn't hard, was it?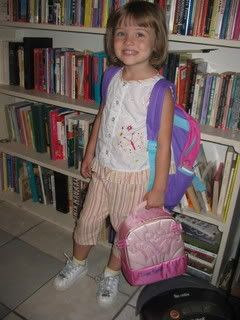 in my classroom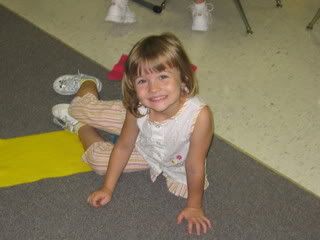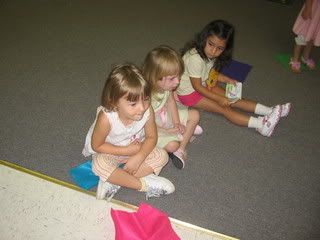 and, of course, my super cool lunch from my incredibly awesome mommy!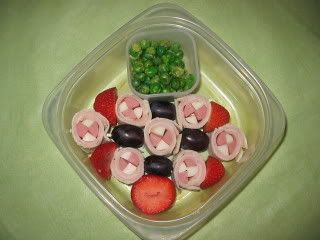 ***
So I am on the phone with Grandma Jane. Dixie and Melody remind me of a scene in a movie where prisoners are sticking their arms through the bars to reach for breadcrumbs just outside of their reach (or something) but I tell them to wait 5 minutes while I talk to her.
We talk, and I go to hand the phone to Dixie so that she can tell Gma Jane about the first day of school
GJ: I hear you did something fun yesterday!
D: Oh, I don't know.
GJ: Didn't you start school?
D: I dunno.
GJ: How was your first day?
D: I am going to hand the phone to someone who knows more about that and let them tell you.
(what, does the four-year-old suddenly have a press secretary?)
GJ: Dixie, how was school?
D: Here, Ariel wants to talk to you.
at this point, Dixie hands the phone to Melody, who puts it up to the Little Mermaid's ear.
GJ: Hello
Melody's rendition of Ariel's voice, which is suddenly very high-pitched: Laaaa, dee daaa! Hellllloooooooooooooooooooo, I'm Ariel.
GJ: melody
MroAv,wisvh-p: lllllllllllaaaaaaaaaaaaaaaaaa,dddddddddeeeeeeeeeeeeeeeeeeeee,laaaaaaaaaa
Mommy: Talk to Grandma Jane, Melody
Melody: nah, you talk to her.
Can you just feel the love?