I used to quilt.
I used to sew.
I used to scrapbook.
I used to have a classroom to decorate.
I used to embroider things.
I used to have hobbies . . . now I have children.
If I break out any of the supplies for any of the above activities, chaos ensues. And children are picky. They want to do things like eat, on a regular basis, and have mommy pay attention to them. And they want to help prepare ALL meals. This desire does not lend itself to certain things. Deep-frying and little girls don't mix. So I found a new hobby: bento.
Bento is the Japanese custom of beautifully preparing boxed lunches. In fact, a woman who is not able to do this is not seen as fit to marry. The meals should be nutritious, balanced, ready to eat and well-packaged. So here is Dixie's first-day-of-school Bento (which you may have already seen) that her incredible mommy made: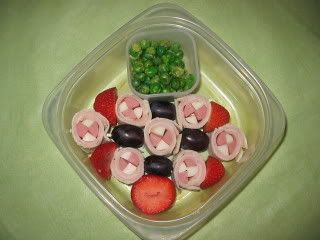 The girls really enjoyed eating the remnants of that meal, and decided to help make a special meal for Daddy: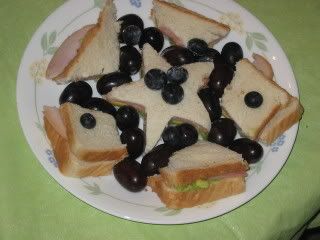 (a comment on the sandwich--it was turkey, bologna, cheese and avocado mashed up with bacon crumbles. it was incredible! and those are black grapes, not olives)
Daddy saw Dixie's lunch, and wanted cool lunches of his own: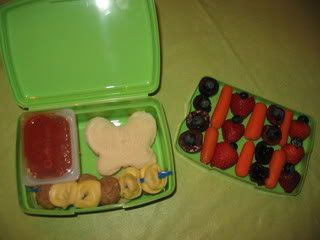 What Melody and Dixie had to eat today: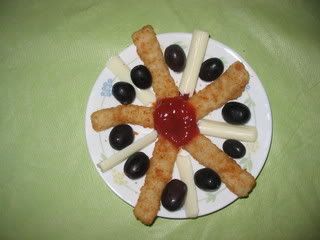 And what is a new hobby without getting to shop for supplies:
(Horray for Dollar Tree!)
So I figured this is a safe hobby because 1) we have to eat. 2) this stuff is fairly cheap, and it isn't like i'm not buying food anyways. 3) these are pretty nutritious meals. 4)who wouldn't love opening a lunch box to find that on their first day of school?
***
I realized that i have yet to post a Charlie picture. Here he is, on his birthday, being tortured by his cruel and heinous Oma: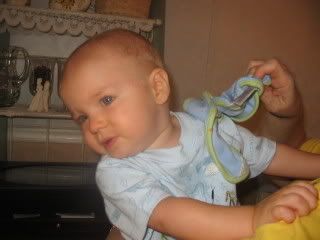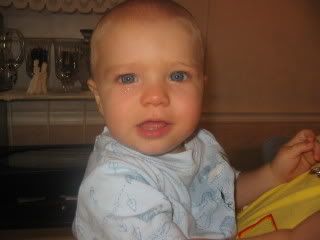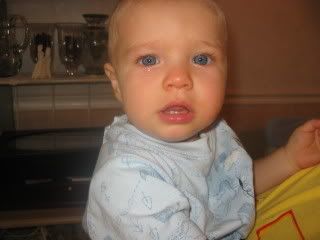 but Oma makes it all better in the end: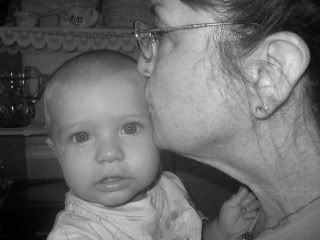 that is, until she puts him in his highchair: