The Kindergarten Rodeo was great, but the Kindergarten Music Program really went to the dogs.
Forgive me for the cell phone pics--I forgot to copy over pics from dad's camera before Oma and Papa went home and Melody went back to the doghouse.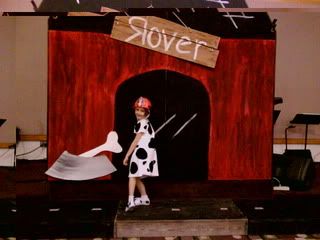 That dalmatian sensation had 12 lines of speaking part and was dubbed Dali Dalmatian for the evening. She also found her sister to be quite the chewy chihuahua.
After singing her duet, Dixie went from ears and tail to cap and gown.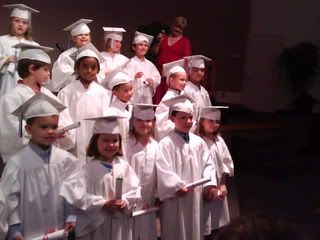 I never could get a pic of Melody's half of the stage there. We then said goodbye to the sweet little school they've been at for three years now.