Last night, my dining room became a sweatshop for stickhorse manufacturing, complete with child labor.
Somehow, the child laborers didn't seem to mind.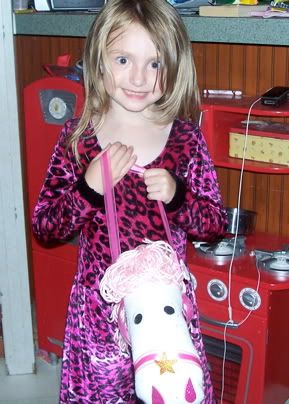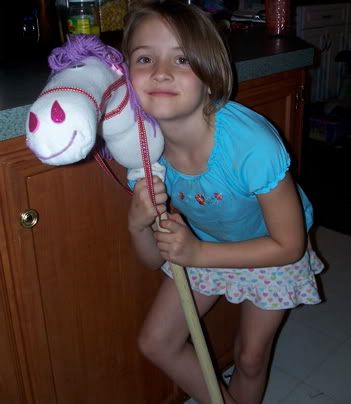 After they went to bed, I stayed up a bit to make bows to match their horses' bridles. They sprung out of bed this morning, raring to go.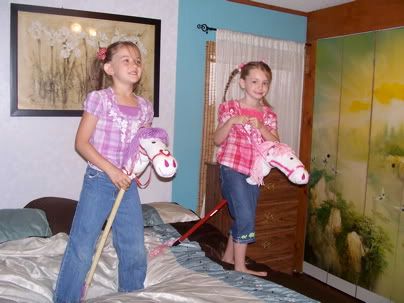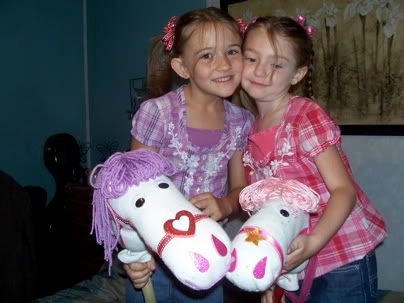 After taking an introductory lap each, the kids took their turns at barrel racing: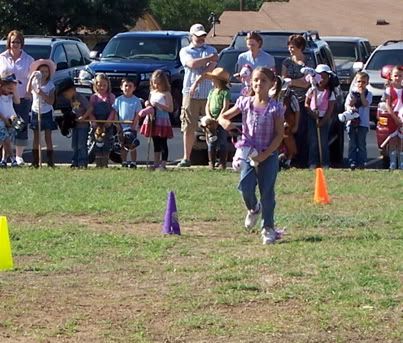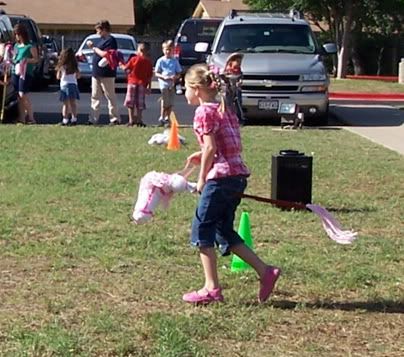 Then they had a bit of a break for craft time.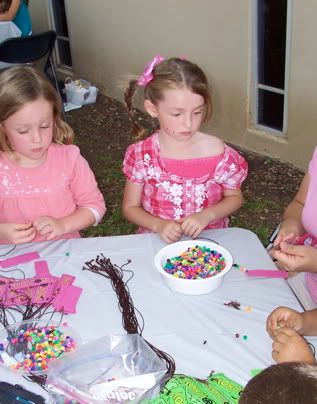 Charlie enjoyed the tug-of-war.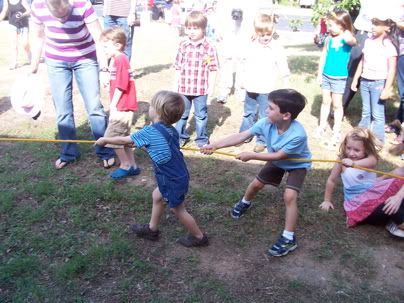 The kid in front of him really got into it.
Then, Charlie spied the gluten-in-a-bag and tried to get into it.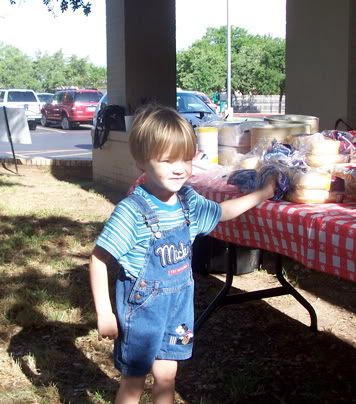 I want to be in Kindergarten.