really takes some of the fun out of it. But here's a pic-overload to brighten your day (or at least pastel it)
Good stuff--but I need to remember to get them in better jammies when I'm going to be taking pics the next morning: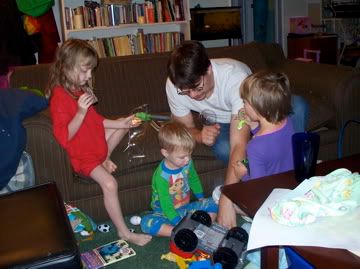 Hunting in the dining room: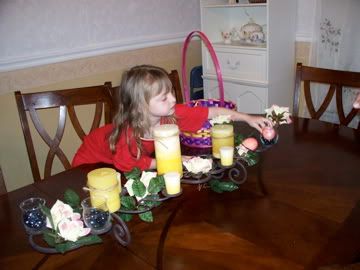 I couldn't bring myself to fix the red-eye. She looks too much like Golem in LOTR. "My precious . . . they took my precious!"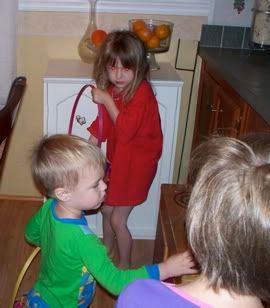 Almost ready to go: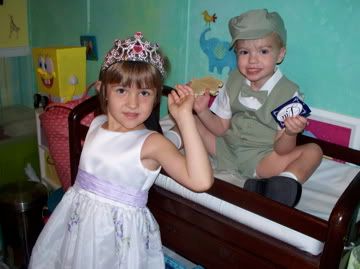 A little softshoe number on the changing table: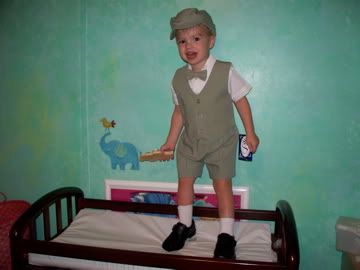 At the church: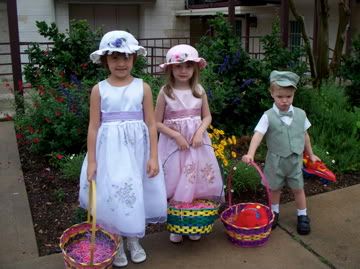 Cute enough to eat: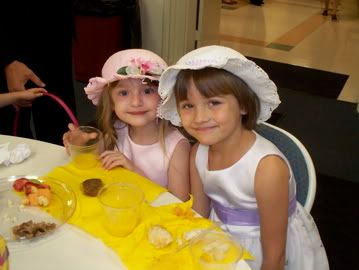 Ready for the hunt: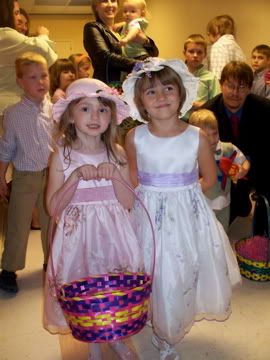 Off they go: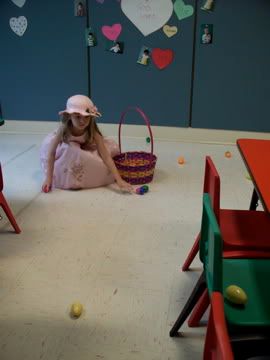 Daddy's a good helper:
Charlie's a bit off course:
Dixie took what I'm thinking could be a MySpace avatar of me:
And Charlie won't put down the airplane Aunt Joanne gave him. Ever.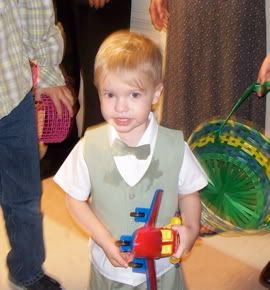 Hunt is over: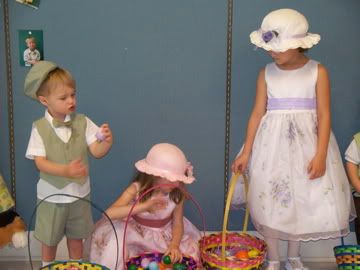 Girls: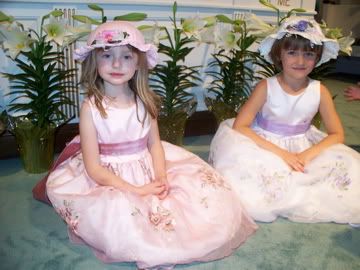 Sometimes Dixie is just too pretty for words: