We had an egg hunt at play group to get us warmed up yesterday. Charlie couldn't figure out how he was supposed to pick up eggs because that would involve putting down his airplane and that is simply not a possibility.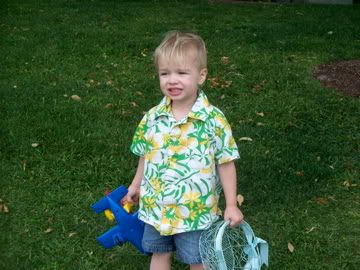 Oh, that's how. You just wait for the Dixie to come to the rescue.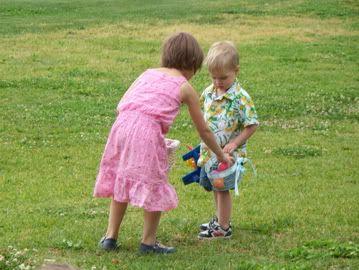 That always works.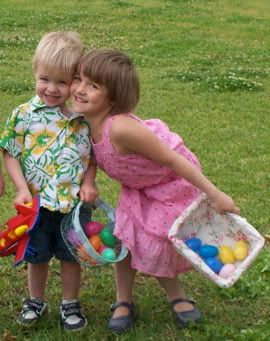 Melody fared pretty well herself.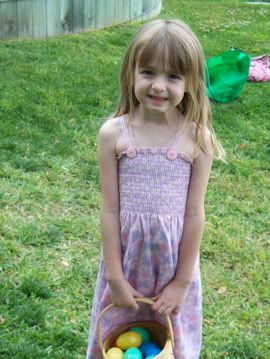 Today, we got all the eggs dyed.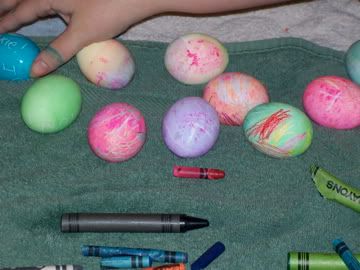 It was made all the more interesting by the fact that I'd had an allergic reaction earlier that day. My tongue is swelled and my jaw is stiff. I took a benadryl and a nap and woke up feeling better but not able to talk too well. I know sign language, but that doesn't seem to help when no one else does. I grunted a lot.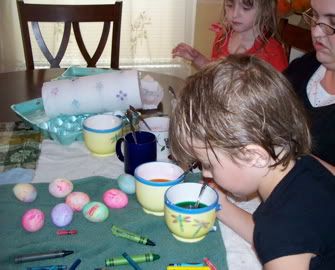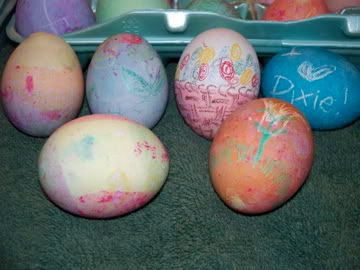 I got the Amazing Cake made: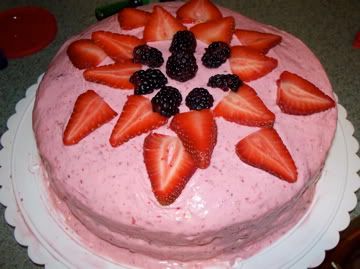 It has homemade berry jam between the layers and strawberries and blackberries pureed into the cream cheese icing.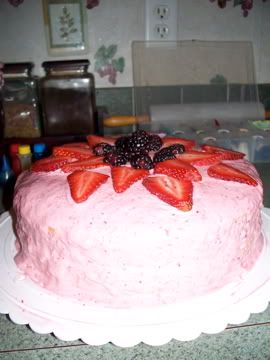 Dixie, still upset that she can't call Luis, pretended to call James and tell him all about it. Doesn't she look fourteen?