I had no idea the girls could do any of this: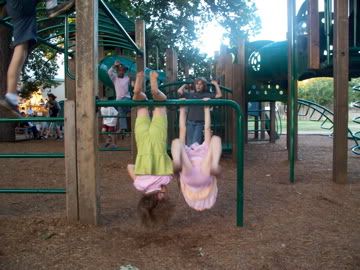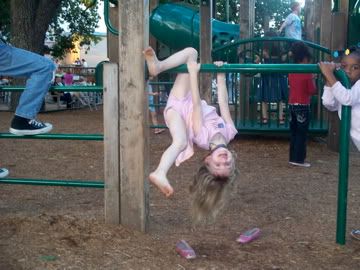 Soon, they had company: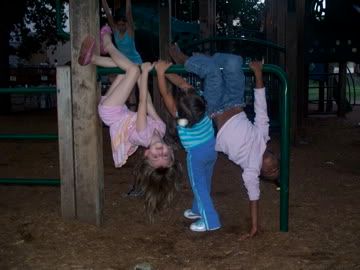 So they moved to the monkey bars. I REALLY didn't know they could do this: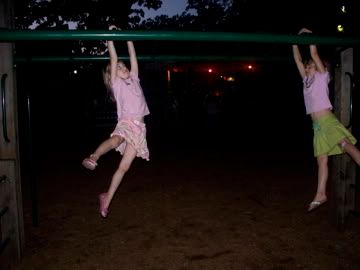 They can't make it completely across, but four or five rungs is still pretty impressive. Charlie hung out with my coworker Scott. Recognize the RAWR shirt?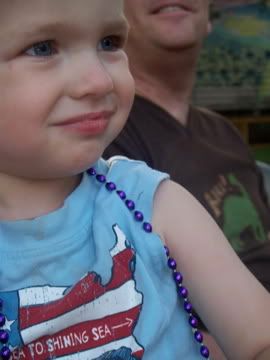 We went home to sleep in their new bunks: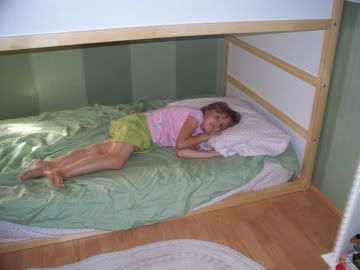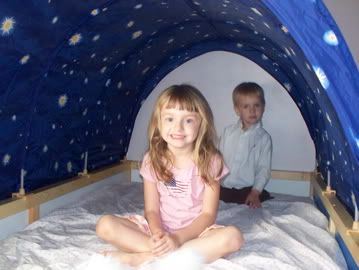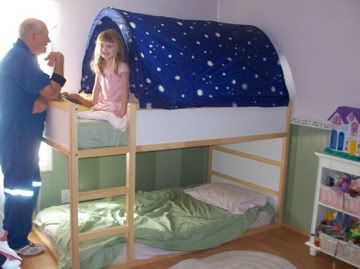 Thanks Oma, Papa, Kris-kreen and Tasha for the bunk funds!