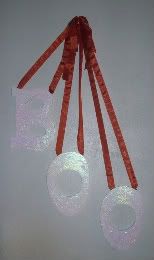 Did I scare you? I hope I don't scare the fish.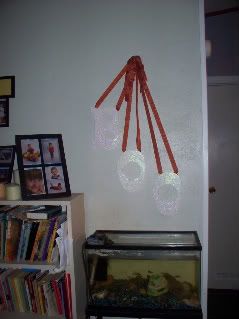 We're getting ready for autumn: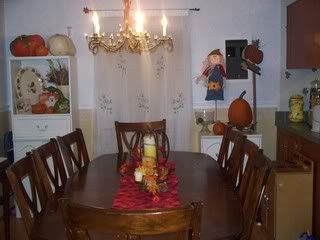 I love the word autumn. So much richer than fall.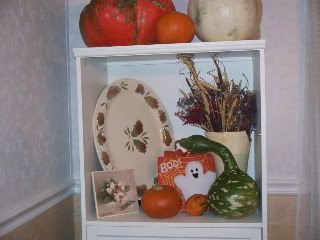 Orange is my favorite color.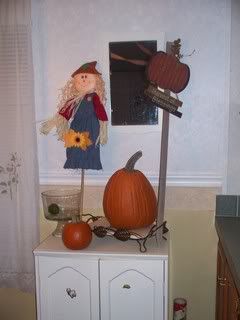 Yellow and rich reds and bronze browns . . .
What's not to love?
And the best part?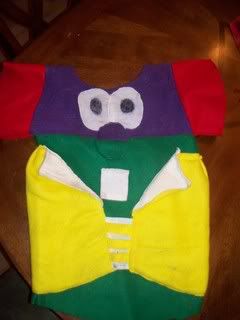 Making Halloween costumes for the Larryboy in my life and turning my Melody into a duck.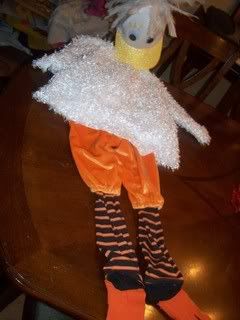 This one doesn't photograph too well without a body in it.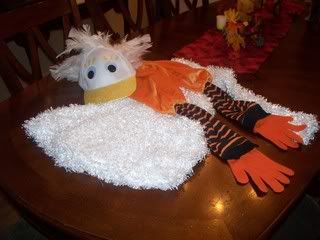 While waiting for Dixie to make up her mind already, I got a couple other projects done.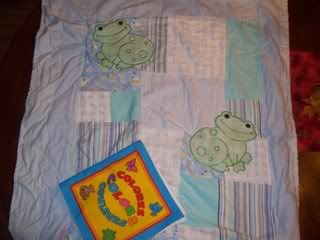 The blanket wasn't supposed to be for Charlie, but he claimed it pretty quickly. The book is his Christmas present. (shh!)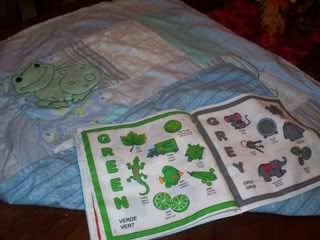 Dixie has finally decided to be Viveca, the purple Barbie and the Three Musketeers character. All I have so far is the detachable ballgown skirt that becomes a cape for fighting in.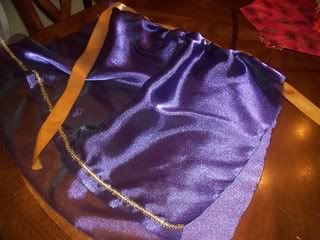 And even that needs a bit of work. But I have some fantastic fabrics to work with.H