One of us is distinctly happier about this occasion than the other: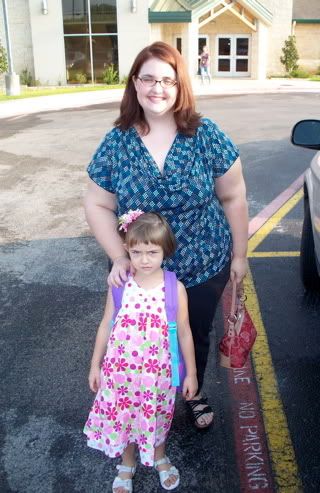 But I knew it was really time for school to start and summer to end when, yesterday, Melody started listing the people she knows who don't have a sister and wondering if they'd be interested in taking Dixie off our hands. I think the girls need some time apart from each other.
Dixie will be in Pre-K five mornings a week. Melody will be in Mother's Day Out on Mondays and Wednesdays. Because school starts on a Tuesday, they each get their own first day of school.
Dixie doesn't like when a big fuss is made over things. She does the 'Oh, Mo-om!' look quite well. See?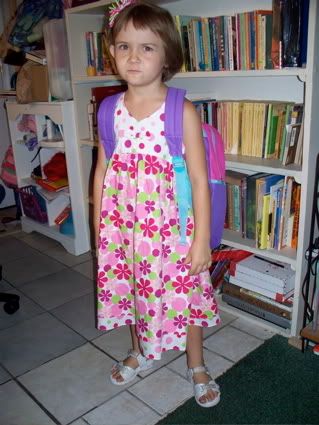 She also has rather perfected the 'Mommy-is-Making-Me-Do-This' look: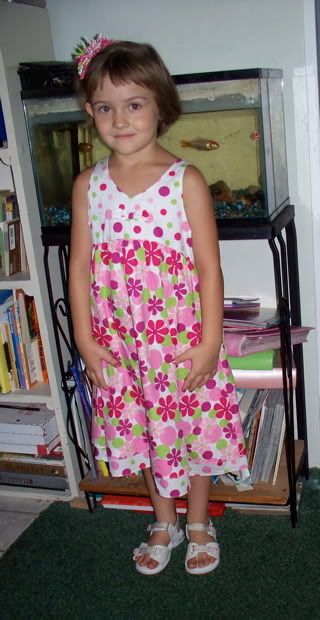 But I DID get a smile eventually: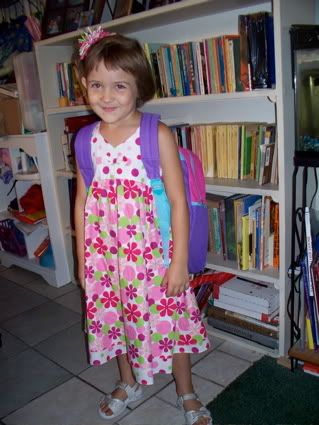 Dixie has a few of the same classmates as last year and her new teacher is working on her Master's and has taught pre-K for six years. By the end of the year, Dixie should be reading, adding and doing all those other big-kid things. But, for now, she's still practicing her sulk:
To keep Melody from suffering too much in her sister's absence, I tried to make today a little special for her, too. After we took Dixie to school, we took an exciting trip to Wal*Mart to buy cantaloupe, kale, panties for the girls, milk, a new hairdryer for mommy (duct taping them doesn't work so well because of how they heat up and make the adhesive gooey) and some juice. Oh, and the new Little Mermaid Movie. The DVD came with a bonus crown, comb and brush. And Melody was already wearing the Little Mermaid dress I'd made her about a month ago: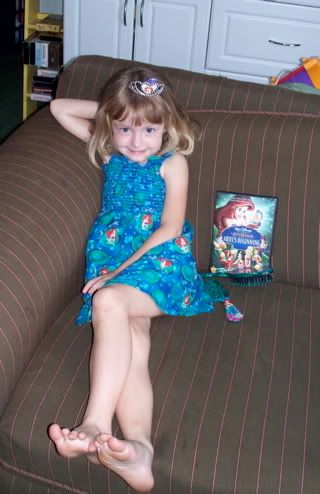 And here is a picture of Charlie from yesterday. All he needs is pink horns and a pink bifurcated tail to go with his pink goatee and pink laser eyes: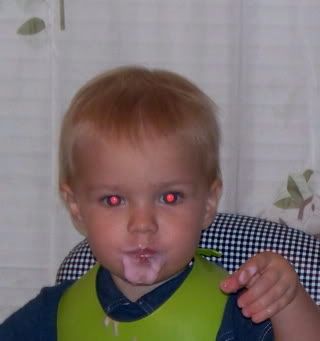 Tomorrow, Dixie AND Melody will be at school. And I will look like this: