Barely.
The parties were great, but exhausting. The day we had Dixie's outdoor birthday party, it was 106º. We didn't start until 6:30, so it had cooled down quite a bit, but it was still wild.
Earlier that day, Melody announced that, 'My hiccups are rather awkward.' What, does this kid live in the Hundred Acre Woods or something?
We go to Zilker park and play on the playground. Only it is so hot, no one wants to play. So instead, we eat.
Then we go to the outdoor free summer musical. This year, it is
Beauty and The Beast
. I gotta tell you--taking a little girl on her fifth birthday to see her first musical AND it is a princess musical--THAT is a cool birthday party.
At intermission, we did cake and presents. My friend Tracy got the announcer to announce her birthday, which was really cool.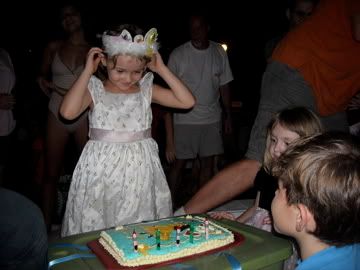 The musical itself was spectacular. But it was HOT, breeze-less and the hill was jam-packed. Still, we got pics afterwards: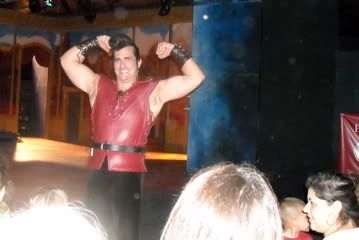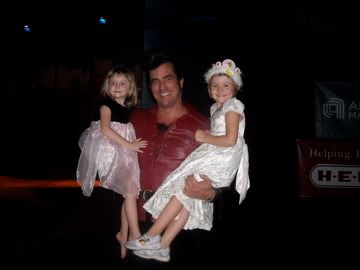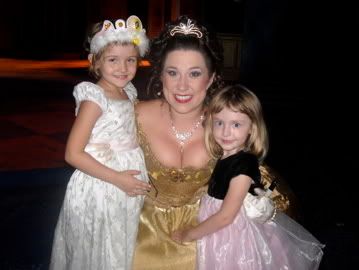 And some of the kids on stage: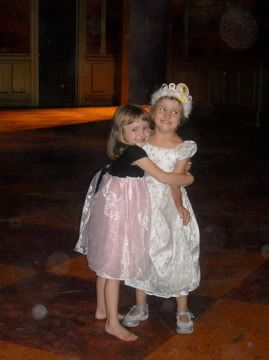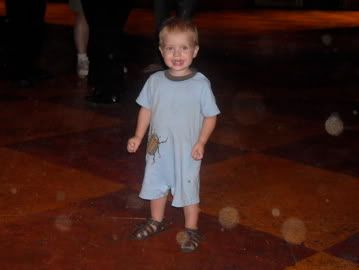 The musical was over at 11:30 and it was well past midnight by the time we were home. We had a LOT of stuff to load and the van was very far away. So we skipped church *gasp* to sleep in and then hurriedly get ready for Charlie's party the next day.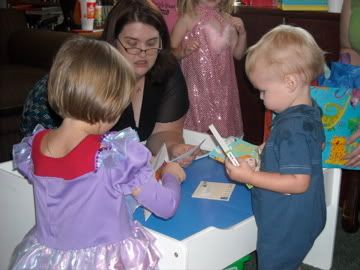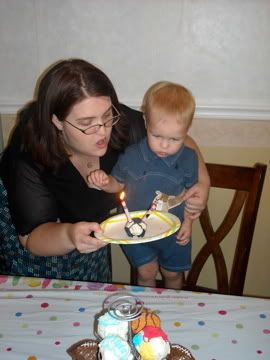 Charlie was so funny. He opened his first gift, then went off to play with it. There was no convincing him to open anything else. I briefly considered letting him open them later, but I know that kids like to see their gift get opened. So I let the other kids open the gifts. They loved it. I'd include pics, but I don't want to show other people's kids on my blog.
The coolest gift of all was a huge Mr. Potato Head (MPH) with pirate accessories that contained a regular sized MPH and two baby PHs. There are some of the traditional accessories, but also mermaid fins and baby pirate gear. I have always wanted an MPH. Always. My time has come.
SO we made it alive through the parties. And we never could have done it were it not for my incredible friends who will help with anything, apparently (although I'm not planning to test that theory.)
The whole weekend left me so tired that, well, I forgot that I have a job. And I didn't go Monday because, well, I wasn't really aware that it WAS Monday or that I was employed.
Oops.
Fortunately, I am still employed. And still very, very tired.
BUT, I did get the dining room finished. Here is the version that is more kid-friendly: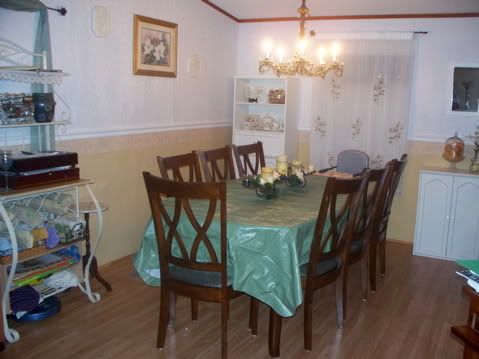 The grown-up version: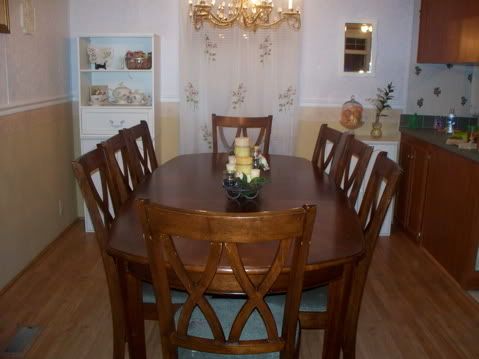 I LOVE my dining room table (which is why it is usually covered with a vinyl tablecloth):