(Cue: 'Reveal' music from Trading Spaces)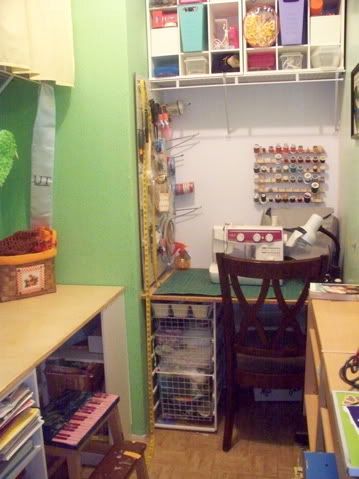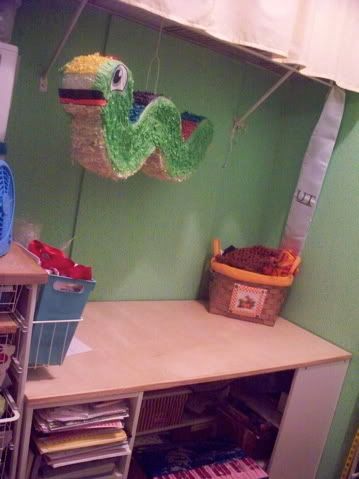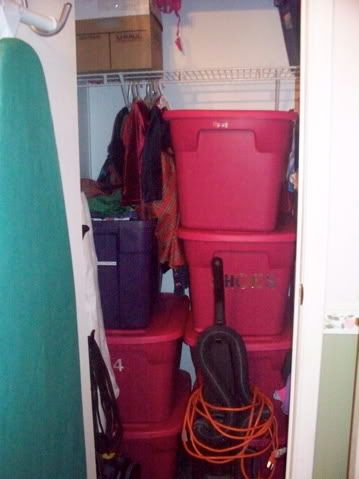 (I swear the box reads 'shoes,' not 'hoes.')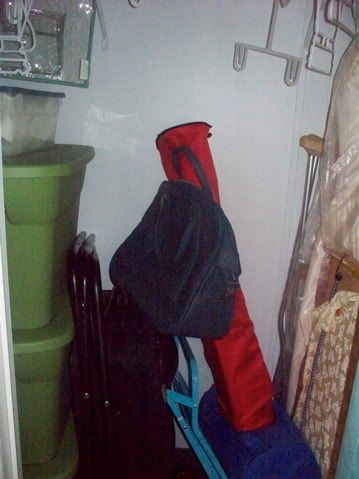 And now for the Dark Side. I wonder if Paige Davis leaves the rest of the house looking like this.
for Karina: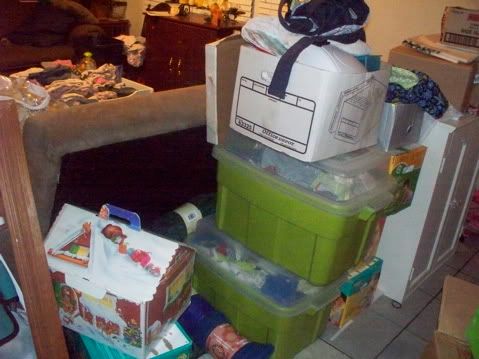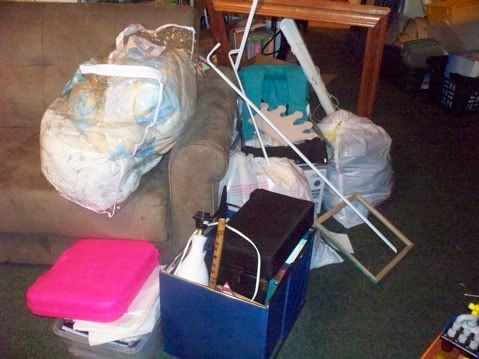 for Emily: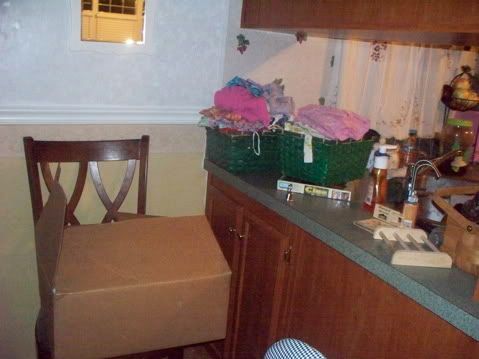 for the dumpster at Tracy's apartment complex: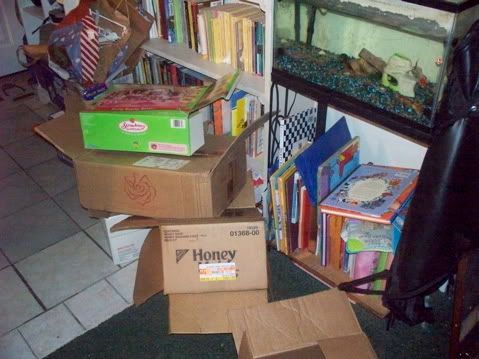 for me to figure out: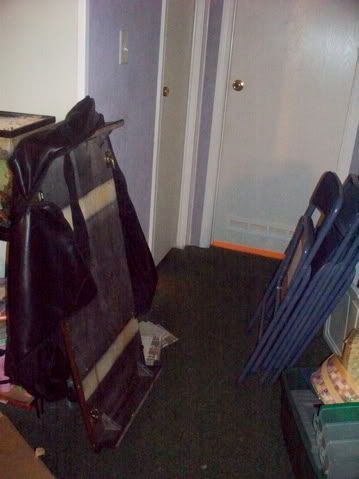 and for . . . yeah, no idea.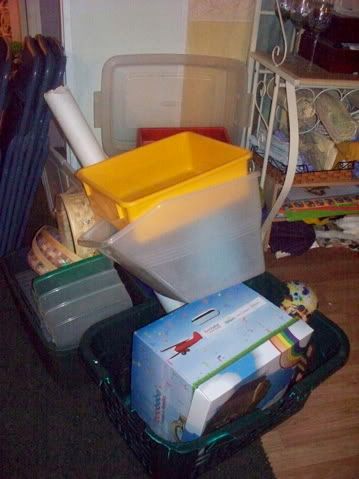 I'm soooooo tired. But guess what else I get to do today?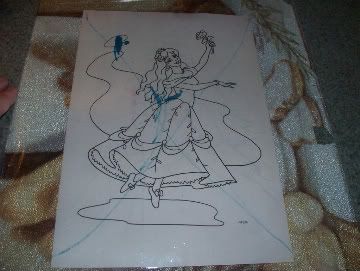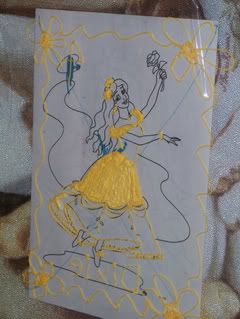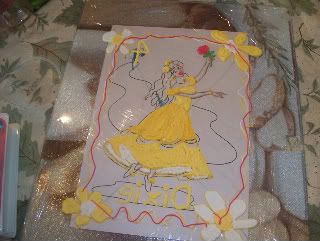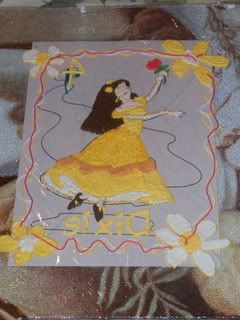 Then I covered the whole back with blue. I'd show you, but it's pretty boring.
Tomorrow, I'll bake a cake, then flip the transfer onto the cake. I'll show you tomorrow--and have LOTS of five-year-old birthday party and two-year-old birthday party pics by Monday!