My husband is an old, old man.
Last night, our friends gathered to celebrate his 40th birthday. But even more importantly, we were there to celebrate that we were NOT forty. I remember about six years ago, a friend of ours was mourning her thirtieth birthday and found great comfort in the fact that, no matter how old she got, she would never be older than Dowlan.
Did I mention I am still in my twenties, even if for a few short months? That makes me a trophy wife, by my estimation.
Earlier this summer, I was trying to figure out how in the world we would throw three birthday parties in ten days' time with no money. So we held Dixie's at a free event and fed everyone cheaply, we held Charlie's at our house at a time when no one would expect us to feed them, but those were kid parties. A fortieth party should be big.
So I decided to have a 'hard times' party.
Featured were the hobo costume contest with Boone's Farm apple wine for prizes (genuine hobo fragrance optional):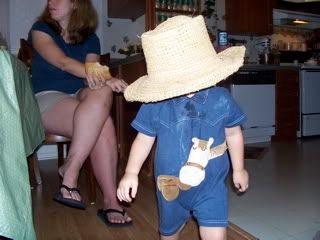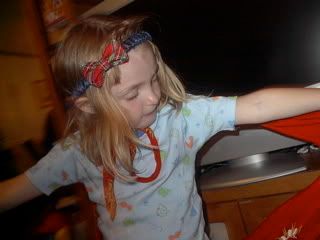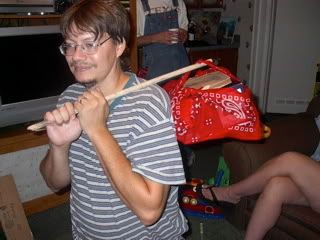 A make-your-own cardboard sign station:
BYOCG (bring your won canned good) to make hobo stew, eaten out of real tin cans: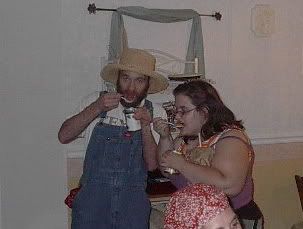 And lots of drinking out of paper bags: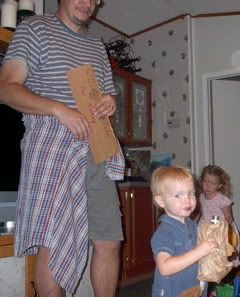 As for the cake, it was the finest any convenience store had to offer: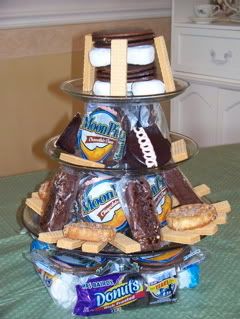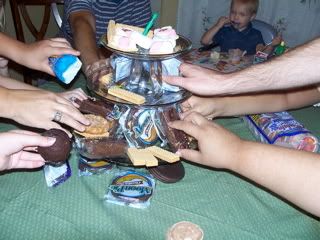 After it was done, I slept harder and more soundly than any hobo ever dreamed of. And this morning I woke up to the voice of Dixie saying, "Mommy the children's tummies are not full. They are empty. Is it all right if we have Moon Pies for breakfast?"