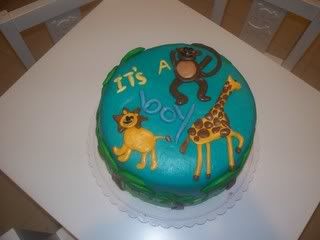 So my friend Renee is expecting and her shower is tomorrow. I had the new experience this week of making fondant from scratch, coloring it, making monkeys and trees out of it and then baking a cake to put it on.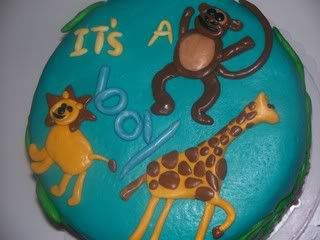 The cake should be good--I found a chocolate pound cake recipe that involved things I've never done before like folding in egg whites after beating them to stiff peaks. That was a crazy mess. Between the 3 layers, I spread some of the strawberry jam I canned last summer. I made some almond buttercream to go between the fondant and the cake.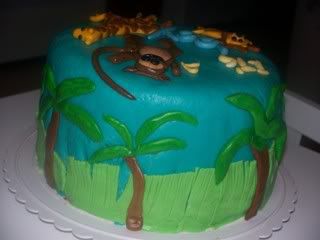 I'm tired, and my feet hurt. But I made one freaking awesome cake.