I made this no-sew tutu:
I googled directions. The whole in the middle? Imagine The Dixie standing there.
I got some foam to cover in green fabric with peacock feathers appliqued on it. I have a single feather made: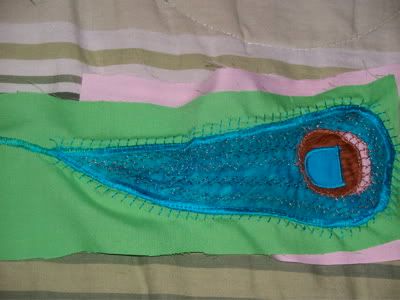 Throw in some solid leggings, a bright shirt, slap together a headpiece and paint her little 'beak' orange, and we have a bird.