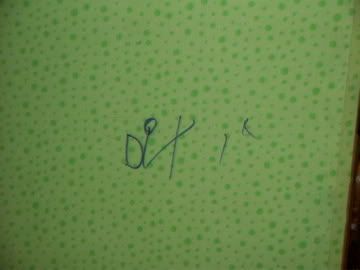 The fabric-covered wall of my new sewing room. In Sharpie, of course.
See, honey, the reason I keep all the Sharpies, scissors, pins, pens, paints, glues, beads, needles, ribbons, beads in there is that the children are NOT supposed to be in there. That's part of the beauty of HAVING a sewing room.
Yeah.
The girls wear their school uniforms only on Mondays, which are chapel days. They were so stinkin' cute that I had to (try) to get a picture.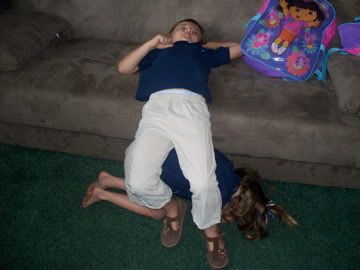 See Melody's new bangs?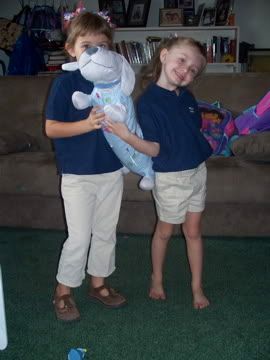 This is what happens when you let Charlie's slimy baby fingers touch the lens of the camera: Dixie gets a halo.
I give up.