I didn't take many pics early in the day, because it seemed like I did a lot of work and had nothing to show for it.
I moved a lot of stuff into the new closet, but haven't really gotten things very settled.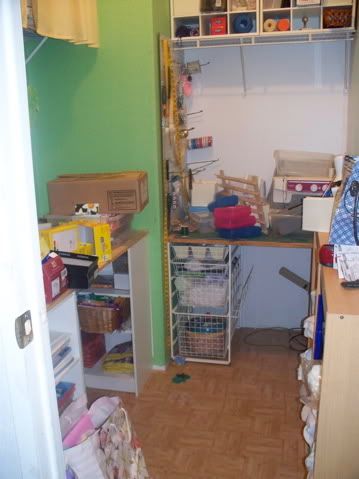 I spent a great deal of today shopping for containers to hold the kids' clothes and to fit in the slots of the shelving over the sewing table. Not to mention all the time I spent having lunch with one friend and dinner with another, taking a bath and finally inviting people to the birthday parties my kids are having this weekend. (And P.S.--if I know you in real life and haven't called you yet, don't take it personally. I'm even more disorganized than ever. So call me and bum an invite. I won't mind.)
I did get a lot of the junk moved out of the girls' room and into the closet: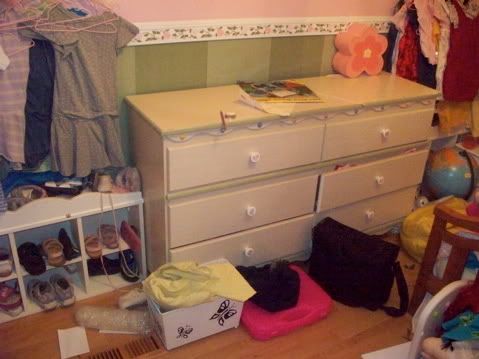 And I made quite a bit of progress towards emptying out the top of their closet: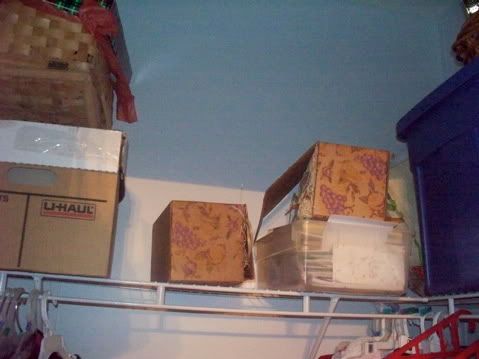 Dowlan got this put together for the dining room: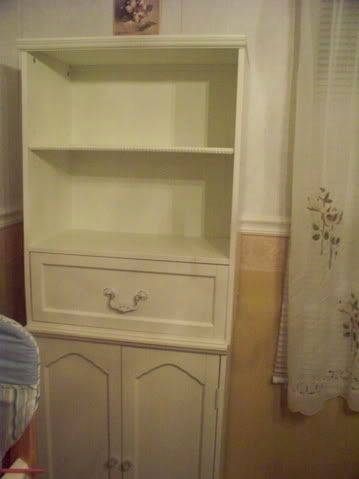 And I might, someday, get stuff put in it.
Here is the second Goodwill pile, so far: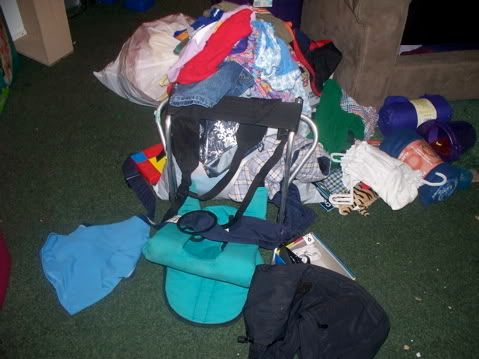 And if anyone nearby is having a boy soon, here are the clothes from the first two years of Charlie's life that I'm not sure who to give to: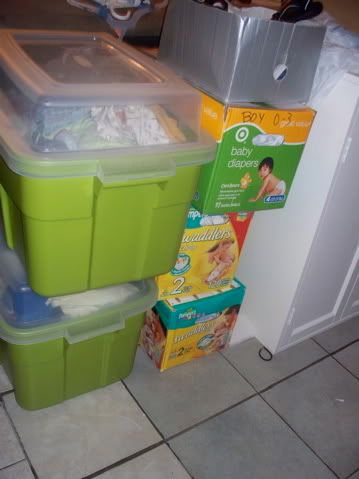 The pile of girl clothes to give away is substantially smaller, and I know where it's going: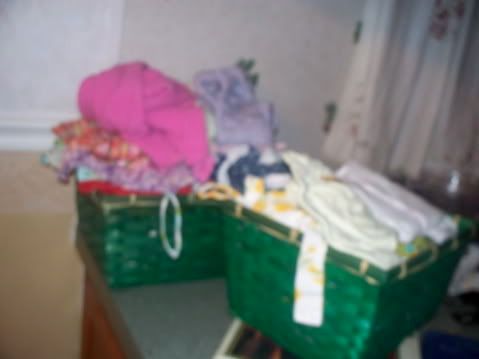 Charlie's closet before and after emptying: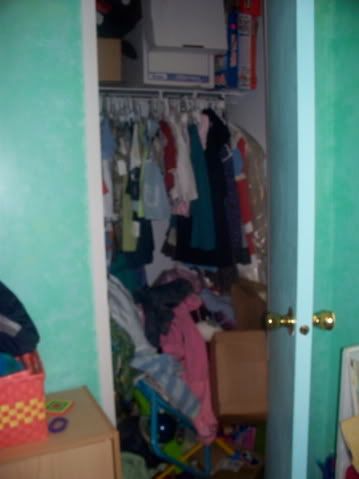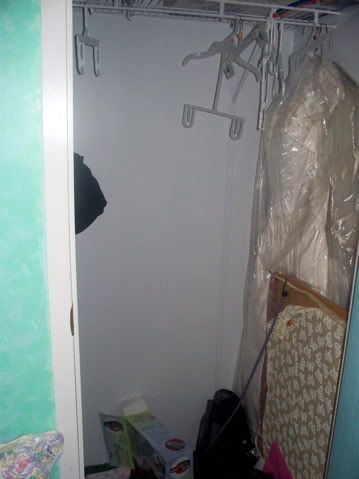 The main thing I did today was sorted clothes. I buy clothes ahead of time for the kids. I never buy anything not on clearance and my limit is $2-3 per item of clothing. The downside is that I have clothes in shopping bags in three different closets. We also have gotten several bags of clothing from other people. And then there's the winter clothes from last year that will be needed again this year. And all the clothes that I simply can't part with, even though no one here can wear them anymore.
So here are the buckets of clothes to put away for the kids for the future: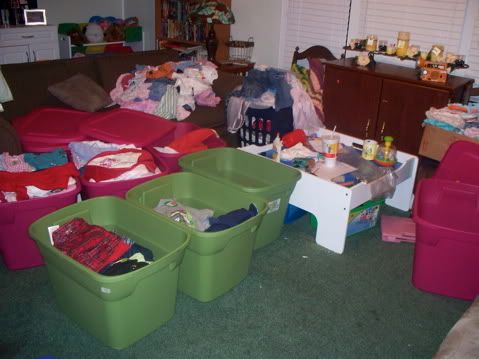 Notice that Melody's next size overflows while Charlie's is sparse: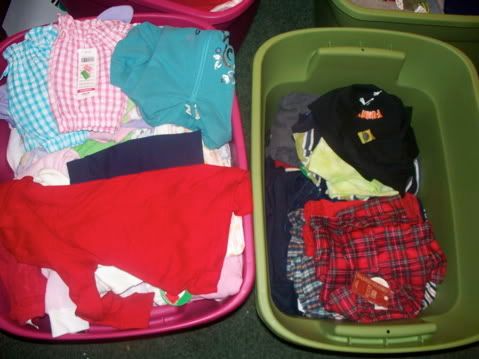 And all the shoes: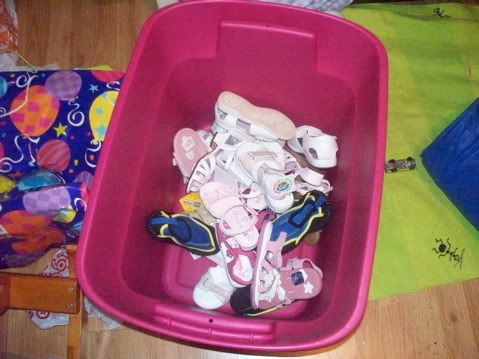 So all that is now in the closets: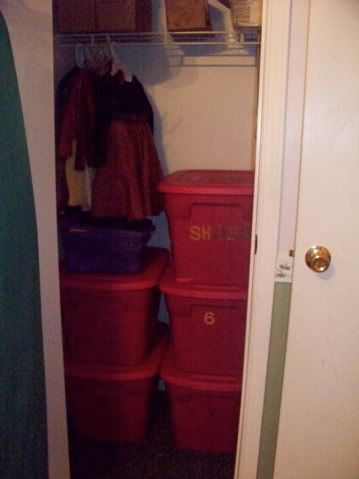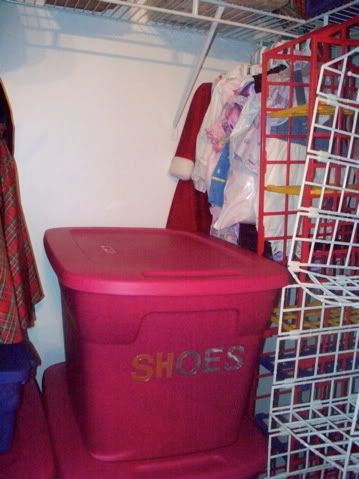 And our room is looking better, even though my Ursula costume appears to be attacking my napping husband: