About five years ago, I hyper-organized a craft closet. Everything was clearly labeled and easily accessible.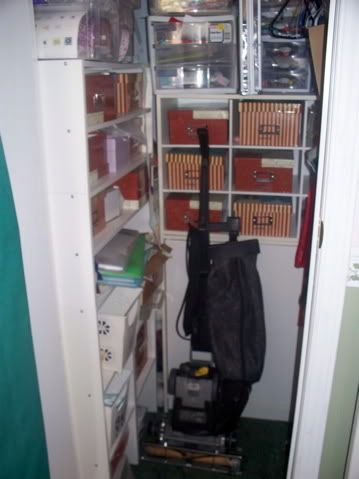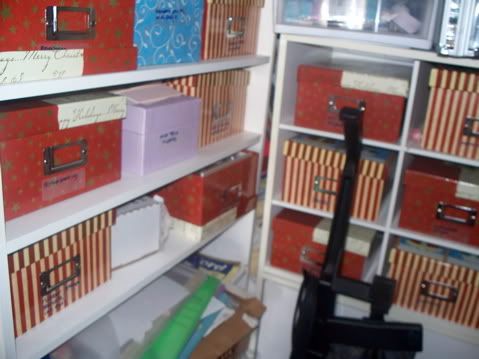 It was the closet in my sewing/guest/dump room. But the room is now the girls' room, and it was time to clear out.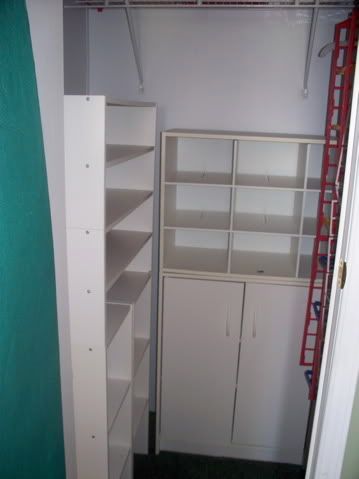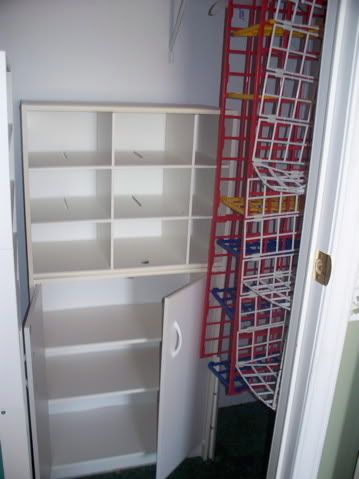 The stuff is still up top: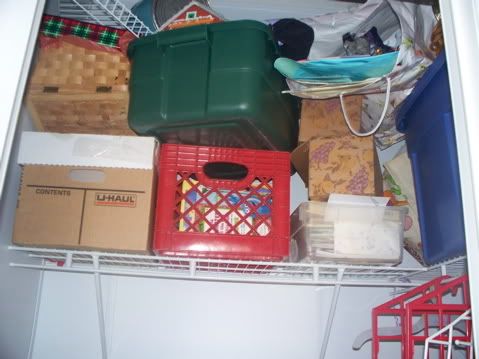 However, I can now move all that shelving and organizational stuff into the new craft closet, then move everything over.
The girls' room now looks like this: